Contact MGMT
The Uk's Leading Superyacht Agency
We are always happy to hear from you. Whether you want to call, send an email, or write all the details are below.
Specialist Agency Services to superyachts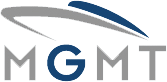 I wanted to take this opportunity and thank you on behalf of the owner of Kamalaya and all her crew for the outstanding support you gave us, to make our visit to London in April 2014 such a great experience….. Christoph Schaefer
We have used MGMT for agency services in the UK for a few years now and I would happily recommend them to any yacht thinking of visiting the UK in the future.  Not only do they take care of the normal ….. Kenan Seginer
A short Note to say thank you for all your assistance with our recent trip …… your  attention to all details for us, made the trip a great success, and once you get control of the weather, the worlds your oyster! Eddie Cooney
Call MGMT on +44 20 7193 3206 to take all the hassle of organising your next trip.
Registered Office
5 Beach Court
East Beach
Lytham
Lancashire
FY8 5EQ
Tel: +44 20 7193 3206
Email: info@mgmtyacht.com
Superyacht Agency Services for the UK
Copyright MGMT All Rights Reserved