MGMT Gallery
The UK's leading Superyacht agent
At MGMT we only look after Superyachts. There is one simple reason for this, we have no experience of shipping and have only ever worked with yachts. Since the 2012 Olympics we have developed our offering and expanded the business so that we are able to take care of your requirements no matter where in the UK you are, or what you require.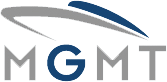 Superyacht Agency
Gallery
We work very closely with a number of trusted companies around the coastline who are as keen to see more and more Superyachts visiting the UK as we are. Because of this you can always be assured of a friendly welcome from a group of people who will always go the extra mile to make sure you are happy.
We understand that the UK and Ireland is not the Mediterranean or the Caribbean and so, as a destination is off the beaten track a little. However, we have seen an annual increase in visitors since 2013 for exactly this reason. Yacht owners and their guests want to go somewhere different.
Below is our gallery. This shows a few of the diverse selection of yachts which have visited us over the past few years along with some of the destinations around our coastline they have chosen to visit.
Remember, we are not just here to support you when you arrive. We are happy to offer guidance and planning to ensure your visit is exactly what your owner and guests hope for.
Call MGMT on +44 20 7193 3206 to take all the hassle of organising your next trip.
219 Kensington High Street
London
W8 6BD
Tel: +44 20 7193 3206
Email: info@mgmtyacht.com
Superyacht Agency Services for the UK
Copyright MGMT All Rights Reserved